APERIA IS GROWING, ARE YOU?
Changing the world, one revolution at a time
Senior Mechanical Design Engineer
Opening: Immediate
Location: Burlingame, CAPosted: April, 25
COMPANY INFORMATION
Aperia Technologies is bringing to market an innovative approach to automatic tire inflation for the transportation industry. Our solution is already delivering significant impact to transportation companies' bottom-lines as well as their environmental footprint. A venture-backed innovation start-up founded out of Stanford, Aperia is growing quickly as an integral enabler of the transportation industry's transformation toward automation and technology adoption. Our customers include top trucking fleets and technology companies. Our partners include Michelin. Located in the San Francisco Bay Area, Aperia is positioned near Tesla, Peloton Technologies, Otto and numerous other transportation technology companies. With the infrastructure to support rapid innovation and the resources to attack the problem head-on, Aperia presents an exciting career opportunity.
DESCRIPTION
As a Senior Design Engineer, you will be responsible for the technical oversight of full product lifecycle developments for several key products and subsystems. Candidates should have experience developing a wide range of products, including pneumatic, electro-mechanical, and motorized systems, and/or sensorized components.
The right candidate will have experience leading engineering teams to develop robust systems capable of enduring harsh use-case environment. He/she must understand how to balance a rigorous system design process with efficient execution, prioritize effectively, and communicate clearly.
RESPONSIBILITIES
Integrating with cross-functional teams to efficiently develop high quality products
Provide technical guidance and leadership to mechanical engineering team
Identify verification methods (analysis, demonstration, test, etc.) and prototyping needs required to enable predictable and successful system builds
Facilitate the appropriate use of design reviews
Participating in design failure modes and effects analysis to help identify high risk areas for the development lifecycle
Ensure thorough documentation of studies and design decisions
Contribute to the success and development of individuals on the project team by defining clear expectations, providing timely and specific feedback, and holding others accountable
QUALIFICATIONS
B.S. in Mechanical, Aerospace, Systems Engineering, or related discipline
7+ years of experience in product development within the Automotive, Aerospace, High Tech, or Medical industries
2+ year of experience leading engineering teams and successfully bringing high volume, reliable, electro-mechanical products to mass production.
5+ years of experience in designing consumer oriented products using a broad range of processes and materials, with an emphasis on plastic/elastomer molding and metal parts (casting, sheet metal, CNC, MIM, etc.).
Expertise in the areas of: Tolerance Analysis, Statistical Analysis, Design of Experiments, FEA, Thermal Design, DFMEA, DFA, etc.
Expertise in the development and integration of electro-mechanical components, such as motors, sensors (e.g. transducers, accelerometers) batteries, antenna.
Expertise in SolidWorks
An ability to communicate well with cross-functional team members, efficiently collaborate to achieve project goals, and contribute positively to the engineering community.
Willingness and desire to roll up your sleeves to fabricate, build, and test your designs

APPLICATION INSTRUCTIONS
If you are a talented, passionate, and ready to take on a challenging position, please use the Zip Recruiter link below.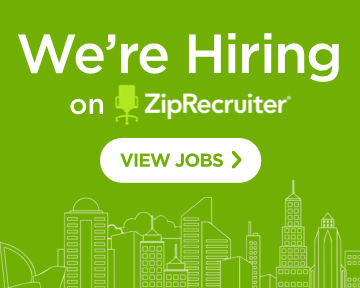 Aperia is committed to a policy of equal employment opportunity. We recruit, employ, train, compensate, and promote without regard to race, color, age, sex, ancestry, marital status, religion, national origin, disability, sexual orientation, veteran status, present or past history of mental disability, genetic information or any other classification protected by state or federal law. While Aperia has normal working conditions, extended work hours may be required to meet assignment deadlines. The physical demands required to successfully perform the essential functions of this job are typical. Reasonable accommodations may be made to enable individuals with disabilities to perform the essential functions.
BACK TO CAREERS