APERIA IS GROWING, ARE YOU?
Changing the world, one revolution at a time
MBA Business Development Intern
Opening: Immediate
Location: Burlingame, CAPosted: April, 24
COMPANY INFORMATION
Aperia Technologies is bringing to market an innovative approach to automatic tire inflation for the transportation industry. Our solution is already delivering significant impact to transportation companies' bottom-lines as well as their environmental footprint. A venture-backed innovation start-up founded out of Stanford, Aperia is growing quickly as an integral enabler of the transportation industry's transformation toward automation and technology adoption. Our customers include top trucking fleets and technology companies. Our partners include Michelin. Located in the San Francisco Bay Area, Aperia is positioned near Tesla, Peloton Technologies, Otto and numerous other transportation technology companies. With the infrastructure to support rapid innovation and the resources to attack the problem head-on, Aperia presents an exciting career opportunity.
DESCRIPTION
We are looking for an analytical and outgoing MBA Business Development Intern interested in framing and parsing core business strategy questions, analyzing and developing new distribution and sales channels, and developing international expansion strategy. This is a full-time internship over the summer.
This internship is great for those who are passionate about the environment and vehicle automation, and interested in a hands-on, start-up experience. You will be in a unique position to see and influence how a business builds new channels to market for a newly launched product. The opportunity will also allow you to analyze both domestic and international markets. All projects will be championed by the CEO and you will report directly to a Haas MBA '16 graduate.
DUTIES AND RESPONSIBILITIES
Develop and implement a sales channel and distribution partnership strategy
Conduct business development outreach to new and existing relationships
Model the strategic and financial value of these relationships
Analyze new markets to enter and develop the strategic roadmap to do so
Research market value and development implications of service model
Research and strategize international expansion including creating a target country/region list, developing a go-to-market strategy for selected countries/regions and developing relationships in target countries/regions
Market research and competitive benchmarking and analysis
Research and summarize Aperia's value to the autonomous vehicle paradigm and associated strategics.
Staying up to date on our product while managing multiple projects at a time
Present findings to top management and possibly the board
QUALIFICATIONS
Working towards an MBA from a top-tier program
Business Development, Strategy Consulting, or Finance experience preferred, but not required
Analytically minded. Modeling experience a plus
Excellent communication skills with the ability to represent the company to outside parties
Self-starter, hard worker with an entrepreneurial attitude
Ability to multi-task and see projects through from start to finish
Proficient in Word, Excel, and PowerPoint
Passion for clean tech, vehicle automation, and the start-up world
Experience in transportation, clean tech, start-ups, or international business a plus

APPLICATION INSTRUCTIONS
If you are a talented, passionate, and ready to take on a challenging position, please follow the zip recruiter link below.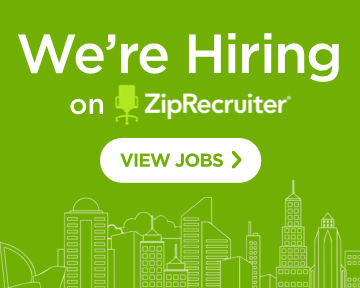 Aperia is committed to a policy of equal employment opportunity. We recruit, employ, train, compensate, and promote without regard to race, color, age, sex, ancestry, marital status, religion, national origin, disability, sexual orientation, veteran status, present or past history of mental disability, genetic information or any other classification protected by state or federal law. While Aperia has normal working conditions, extended work hours may be required to meet assignment deadlines. The physical demands required to successfully perform the essential functions of this job are typical. Reasonable accommodations may be made to enable individuals with disabilities to perform the essential functions.
BACK TO CAREERS