<!—Director of Manufacturing Operations-->
APERIA IS GROWING, ARE YOU?
Changing the world, one revolution at a time
Director of Manufacturing Operations
Opening: Immediate
Location: Burlingame, CAPosted: March, 2017
DESCRIPTION
Aperia Technologies is bringing to market an innovative automatic tire inflation technology for the transportation industry. Our solution will have a significant effect on transportation companies' bottom-line as well as their environmental footprint. Aperia is a venture backed, innovative start-up that is on a path towards high growth as the industry pulls our technology onto the worldwide stage. Located in the San Francisco Bay Area, Aperia is positioned near Tesla, ATDynamics, Peloton Technologies and a myriad of other visionary transportation focused companies. With the infrastructure to support rapid innovation and the resources to attack the problem head-on, Aperia presents an exciting career opportunity. We are a fast-growing venture funded automotive product start-up selling a mechanical device which improves vehicle energy efficiency.
The Director of Manufacturing Operations is responsible for the management of all areas of manufacturing, production planning, and global supply chain directing activities ensuring Aperia's products are made on schedule, and within quality standards and cost objectives. Reporting directly to the VP of Engineering and Operations, the Director of Manufacturing Operations reviews all areas of the supply chain to look for opportunities for productivity, efficiency, utilization and cost improvements. Responsibilities include purchasing, materials management, vendor relations, staff hiring and training, production supervision, manufacturing engineering, production quality and shipping. This position also directs, plans and oversees the daily, weekly and monthly production schedule activities along with the staffing requirements needed to achieve the customer lead time and on-time delivery objectives.
The Director of Manufacturing Operations is a member of the senior Operations & Engineering management teams and collaborates with the other Aperia functional leaders (Sales, Product Engineering, Product Management, Finance, HR) on company strategy, budgeting and planning processes. The qualified candidate is expected to design, develop and implement processes and metrics in all areas of manufacturing including but not limited to: lean, six sigma, 5S, workplace safety, onboarding and training. In addition, this person must demonstrate hands-on leadership and coordinate with the executive team on implementing strong cultural beliefs and values throughout the organization.
DUTIES AND RESPONSIBILTIES
Responsibilities:
Manage all aspects of in-house and outsourced manufacturing & supply chain operations with a focus on continuous improvement and lean manufacturing principles.
Lead the development and implementation of procedures and practices to support operational goals
Oversee day-to- day manufacturing operations; delivering high quality in a cost-effective manner
Manage and achieve plant fixed and variable cost goals.
Work with other functional leaders to develop monthly report covering operational and financial performance and create action plans to address deficiencies.
Seek best practices to develop and implement new methods to improve productivity and improve customer satisfaction
Develop, implement, and support lean six sigma and cost reduction projects.
Establish goals, promote decision-making and delegate as appropriate to meet the operations objectives
Maintain safety performance objectives including documentation and training of safety programs in accordance with OSHA and company policies and guidelines
Promote product development, value engineering and sustaining engineering efforts
Direct manufacturing engineers and manufacturing personnel to identify changes and modifications necessary to improve processes.
Oversee production engineering in the development and implementation of semi- and fully automated assembly and test equipment of electro-mechanical products
Work within a cross functional organization to successfully execute New Product Introductions, including: new product schedules and gate review conformance, prototype/pilot product transition to mass production manufacturing.
Set an example of integrity, transparency, cooperation, hard work and excellence for all employees.
Lead, staff and manage a world class team by training, developing, and coaching team members on a consistent basis.
Requirements/Qualifications:
Bachelor's Degree in a mechanical engineering or equivalent. MBA degree is desired.
At least 10-15 years of experience and exposure to all areas of manufacturing operations, including packaging, processing, warehousing and assembly. Must possess a strong knowledge of all areas of the manufacturing supply chain including production, packaging, and facility engineering, planning, logistics, quality, human resources, materials management and inventory control.
Experience with in-house and outsourced manufacturing organizations of at least 100 employees, and experience with multi-national business also preferred.
Record of success in driving continuous improvement and rapid customer response through closed-loop feedback systems required.
Superior leadership skills with demonstrated ability to effectively manage and develop a diverse team of people, and facilitate effective cross-cultural business interaction.
Electro-mechanical comprehension to understand the operation of production equipment and facility systems and to engage in problem-solving discussions on products.
Ability to identify, mentor, and develop employees of diverse skills and backgrounds.
Ability to recognize and achieve quality standards.
Process and results oriented thinking and openness to continually drive improvement while establishing firm objectives. Strong understanding of root cause problem solving and best practices throughout the industry.
Financial literacy sufficient to understand Financial Statements and Budgets.
Strong verbal and non-verbal communication skills. Proficiency in spoken and written English is required.
Microsoft suite of software and understanding of ERP systems.
Self-motivated, with a bias for hands-on, roll-up- your-sleeves action.
Willingness to travel domestically and internationally as the needs of the business dictate.
APPLICATION INSTRUCTIONS
If you are a talented, passionate, and ready to take on a challenging position, please submit your resume and cover letter using the link below.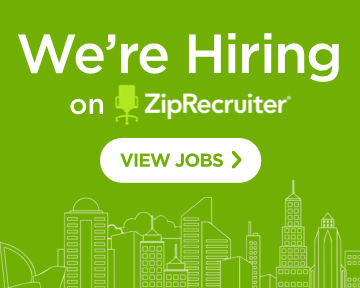 Aperia is committed to a policy of equal employment opportunity. We recruit, employ, train, compensate, and promote without regard to race, color, age, sex, ancestry, marital status, religion, national origin, disability, sexual orientation, veteran status, present or past history of mental disability, genetic information or any other classification protected by state or federal law. While Aperia has normal working conditions, extended work hours may be required to meet assignment deadlines. The physical demands required to successfully perform the essential functions of this job are typical. Reasonable accommodations may be made to enable individuals with disabilities to perform the essential functions.
BACK TO CAREERS