<!—Office Manager & Executive Assistant-->
APERIA IS GROWING, ARE YOU?
Changing the world, one revolution at a time
Office Manager & Executive Assistant
Opening: Immediate
Location: Burlingame, CAPosted: January, 2017
DESCRIPTION
Aperia Technologies is bringing to market an innovative automatic tire inflation technology for the transportation industry. Our solution will have a significant effect on transportation companies' bottom-line as well as their environmental footprint. Aperia is a venture backed, innovative start-up that is on a path towards high growth as the industry pulls our technology onto the worldwide stage. Located in the San Francisco Bay Area, Aperia is positioned near Tesla, ATDynamics, Peloton Technologies and a myriad of other visionary transportation focused companies. With the infrastructure to support rapid innovation and the resources to attack the problem head-on, Aperia presents an exciting career opportunity.
We are a fast-growing venture funded automotive product start-up selling a mechanical device which improves vehicle energy efficiency. We are seeking a motivated and self-driven Office Manager and EA to play a vital role in supporting the growth of the company's infrastructure as we approach the 50-employee mark. Primary responsibilities will include office management, assisting the CEO and other executives, and helping drive a positive and fun culture. We are looking for an energetic, hands-on, organized person that thrives in a start-up organization. This is a unique opportunity to join a highly collaborative team and be at the ground level of a high growth company building a unique product.
We want an individual who cares deeply about creating the best environment and experience possible. Having a positive attitude, good work ethic, and empathy for others is essential.
DUTIES AND RESPONSIBILTIES
Office Management:
Be the "face of the company" when dealing with general inquiries via phone, email, and occasional walk-in correspondence
Managing inventory of office and kitchen supplies, maintaining the good working order of the furniture, equipment, physical space, etc.
Anticipating the needs of the team and the office and recommending ways to stay two steps ahead of everyone's needs.
Updating and maintaining manual and automated filing systems
Coordinate services for facilities maintenance
Evaluate and make recommendations on new technologies to streamline processes and enhance effectiveness
Executive Assistant:
Support CEO by managing his schedule and travel plans
Support other executives as needed
Assist with special projects as they come up
Culture:
Be the HR liaison between employees and our outsourced HR firm
Help drive a positive culture through leading by example
Plan company events including celebrations, team bonding activities and team off-sites
Improve and implement processes for onboarding, offboarding, recruiting, retention, and performance reviews
Support the team in other creative ways that align with our cultural views
PREFERRED QUALIFICATIONS
BA/BS Required
Minimum 1-2 years of administrative and/or office experience
Multitasking and organization is your competitive advantage
Excellent verbal and written skills
The highest ethical standards, respect for privacy and confidentiality, and integrity
Strong sense of urgency and personal accountability (you take the initiative to make things happen)
HR experience a plus

APPLICATION INSTRUCTIONS
If you are a talented, passionate, and ready to take on a challenging position, please submit your resume and cover letter using the link below.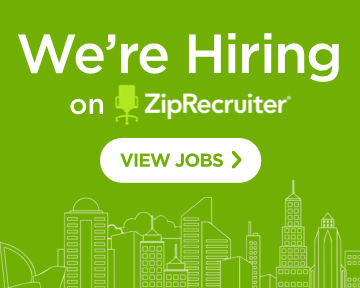 Aperia is committed to a policy of equal employment opportunity. We recruit, employ, train, compensate, and promote without regard to race, color, age, sex, ancestry, marital status, religion, national origin, disability, sexual orientation, veteran status, present or past history of mental disability, genetic information or any other classification protected by state or federal law. While Aperia has normal working conditions, extended work hours may be required to meet assignment deadlines. The physical demands required to successfully perform the essential functions of this job are typical. Reasonable accommodations may be made to enable individuals with disabilities to perform the essential functions.
BACK TO CAREERS