APERIA IS GROWING, ARE YOU?
Changing the world, one revolution at a time
Engineering Manager – System Test & Reliability
Opening: Immediate
Location: Burlingame, CAPosted: January, 2016
DESCRIPTION
Aperia is a technology innovator working on changing the automotive industry. If you are seeking an iterative, dynamic environment where you can drive change, develop state-of- the-art technologies to solve real-world automotive efficiency challenges, and provide tangible benefits to the customer, this is your opportunity.
We're looking for a seasoned test & reliability engineer to identify, develop, and execute test requirements for our automatic tire inflation systems and subsystems. We're looking for someone who loves solving complex challenges, innovating efficient solutions, and coordinating a dynamic cross- functional team operation.
As the Engineering Manager for our System Test and Reliability group, you will be responsible for the creation and execution of test programs, plans, and methods across complex systems and subsystems. Candidates should have experience developing tests for a wide range of products, including pneumatic, electro-mechanical, and motorized systems, and/or sensor components.
The right candidate will have experience collaborating across engineering and operations teams to build robust system tests, define necessary instrumentation, and deliver test results. He/she must understand how to balance customer needs with systems requirements and know how to prioritize well and communicate clearly.
ESSENTIAL RESPONSIBILITIES
Working with mechanical, electrical, and software engineering teams to develop test programs, test methods, and test plans to verify designs and qualify manufacturing processes.
Participating in design failure modes and effects analysis to help identify high risk areas for test.
Writing and executing test plans or managing others to execute such plans in a timely manner.
Analyzing and presenting test results to other members of the engineering and operations team.
Working to improve the overall test and metrology capability of the organization.
Key Candidate Characteristics
B.S. in Mechanical, Aerospace, Electrical or Systems Engineering
7+ years of experience in Systems or Product Test within the Automotive, Aerospace, High Tech, or Medical industries
QUALIFICATIONS
Experience developing tests that verify product requirements and participating in the refinement of the requirements
Experience in defining and implementing test instrumentation to capture data
Ability to read electrical & pneumatic schematics and understand their function
Mastery of reliability analysis
Willingness and desire to roll up your sleeves and execute test plans as required
Ability to lead test technicians, set team priorities, manage execution and coach more junior team members
Demonstrated experience in new product introduction and development of verification test methods and documentation of test results
Self-starter, capable of working independently and building strong cross functional relationships
Very strong written and verbal communication skills

APPLICATION INSTRUCTIONS
If you are a talented, passionate, and ready to take on a challenging position, please submit your resume and cover letter using the link below.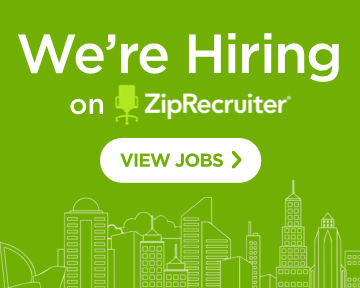 Aperia Technologies is bringing to market an innovative approach to automatic tire inflation for the transportation industry. Our solution will have a significant effect on transportation company's bottom- line as well as their environmental footprint. Aperia is a venture backed, innovative start-up that is on a path towards high growth as the industry pulls our technology onto the worldwide stage. Located in the San Francisco Bay Area, Aperia is positioned near Tesla, AT Dynamics, Peloton Technologies and a myriad of other visionary transportation focused companies. With the infrastructure to support rapid innovation and the resources to attack the problem head-on, Aperia presents an exciting career opportunity.
BACK TO CAREERS