APERIA IS GROWING, ARE YOU?
Changing the world, one revolution at a time
Buyer Planner
Opening: Immediate
Location: Burlingame, CAPosted: November, 2016
DESCRIPTION
Aperia Technologies is bringing to market an innovative approach to automatic tire inflation for the transportation industry. Our solution will have a significant effect on transportation companies' bottom-line as well as their environmental footprint. Aperia is a venture backed, innovative start-up that is on a path towards high growth as the industry pulls our technology onto the worldwide stage. Located in the San Francisco Bay Area, Aperia is positioned near Tesla, ATDynamics, Peloton Technologies and a myriad of other visionary transportation focused companies. With the infrastructure to support rapid innovation and the resources to attack the problem head-on, Aperia presents an exciting career opportunity.
ESSENTIAL RESPONSIBILITIES
Writes and sends purchase orders, including scope descriptions, inclusions and exclusions.
Work closely with personnel responsible for invoices and accounting to ensure vendors are paid timely and that credit terms are established.
Support data entry (ie; sales orders, production orders)
Track orders and works with vendors to ensure on time delivery.
Analyze quotations and bids for cost effectiveness.
Interact with all levels of management, both inside the company and outside in supplier company organizations.
Work closely with technical, sales and marketing, finance, production, quality assurance, and logistics
Key Candidate Characteristics
Must be able to communicate effectively with and win cooperation from personnel at all levels of the organization.
Must liaise collaboratively with Accounts Payable to ensure accurate and timely payment of invoices.
Must be able to effectively manage a heavy workload under pressure to meet deadlines.
Must be able to routinely achieve deadlines without requiring follow-up.
Must be able to re-order work task priorities on short-notice and adapt to changing objectives.
QUALIFICATIONS
Purchasing and procurement experience (3-5 years)
Purchasing/Manufacturing/MRP experience preferred.
Previous experience with ERP System preferred
Detailed knowledge of materials management, regulations, procedures, and records
Strong team player and self-starter with the ability to work independently
Strong organizational skills and attention to detail
Excellent verbal and written communication skills
Requires Materials Management software knowledge, MS Word, MS Excel (advanced skill-set) and presentation software knowledge.

APPLICATION INSTRUCTIONS
If you are a talented, passionate, and ready to take on a challenging position, please submit your resume and cover letter using the link below.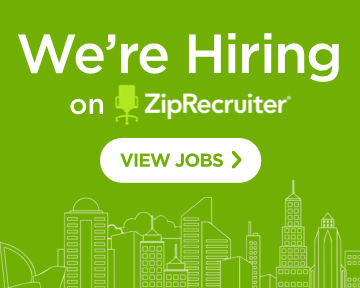 Aperia is committed to a policy of equal employment opportunity. We recruit, employ, train, compensate, and promote without regard to race, color, age, sex, ancestry, marital status, religion, national origin, disability, sexual orientation, veteran status, present or past history of mental disability, genetic information or any other classification protected by state or federal law. While Aperia has normal working conditions, extended work hours may be required to meet assignment deadlines. The physical demands required to successfully perform the essential functions of this job are typical. Reasonable accommodations may be made to enable individuals with disabilities to perform the essential functions.
BACK TO CAREERS