APERIA IS GROWING, ARE YOU?
Changing the world, one revolution at a time
Sales Account Manager
Opening: Immediate
Location: Burlingame, CAPosted: October, 2016
DESCRIPTION
Aperia Technologies is bringing to market an innovative approach to automatic tire inflation for the transportation industry. Our solution will have a significant effect on transportation companies' bottom-line as well as their environmental footprint. Aperia is a venture backed, innovative start-up that is on a path towards high growth as the industry pulls our technology onto the worldwide stage. Located in the San Francisco Bay Area, Aperia is positioned near Tesla, ATDynamics, Peloton Technologies and a myriad of other visionary transportation focused companies. With the infrastructure to support rapid innovation and the resources to attack the problem head-on, Aperia presents an exciting career opportunity.
We are a venture funded automotive product start-up developing a mechanical device which improves vehicle energy efficiency. We are looking for a Sales Account Manager to bolster our sales efforts by managing the potential customers we already have through the sales pipeline. You will be responsible for developing long-term relationships with your portfolio of assigned customers as well as setting up new sales meetings with prospects. The Sales Account Manager will work closely with the Director of Sales to develop conversion strategies and upsell opportunities. The Sales Account Manager will also work closely with our Field Operations team who run our pilot programs.
ESSENTIAL RESPONSIBILITIES
Establishes productive, professional relationships with key personnel in assigned customer accounts
Coordinates the involvement of company personnel, including support, service, and management resources, in order to meet account performance objectives and customers' expectations
Meets assigned targets for profitable sales volume, sales interactions and strategic objectives in assigned accounts.
Proactively assesses, clarifies, and validates customer needs on an ongoing basis
Communicate clearly the progress of monthly/quarterly initiatives to internal stakeholders
Forecast and track key account metrics
Travel to customer offices, tradeshows and conferences representing the company
QUALIFICATIONS
2-5 years of business to business sales and account management experience
Demonstrated ability to communicate, present and influence credibly and effectively at all levels of the organization, including executive and C-level
Experience in delivering client-focused solutions based on customer needs
Proven ability to manage multiple projects at a time while paying strict attention to detail
Excellent listening, negotiation and presentation skills
Excellent verbal and written communication skills
Expertise in Salesforce or other CRM solution
BA/BS degree or equivalent

APPLICATION INSTRUCTIONS
If you are a talented, passionate, and ready to take on a challenging position, please submit your resume and cover letter using the link below.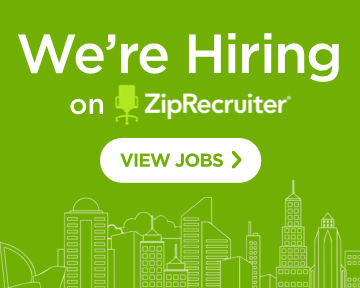 Aperia is committed to a policy of equal employment opportunity. We recruit, employ, train, compensate, and promote without regard to race, color, age, sex, ancestry, marital status, religion, national origin, disability, sexual orientation, veteran status, present or past history of mental disability, genetic information or any other classification protected by state or federal law. While Aperia has normal working conditions, extended work hours may be required to meet assignment deadlines. The physical demands required to successfully perform the essential functions of this job are typical. Reasonable accommodations may be made to enable individuals with disabilities to perform the essential functions.
BACK TO CAREERS