APERIA IS GROWING, ARE YOU?
Changing the world, one revolution at a time
Sr. Supplier Quality/QA Engineer
Opening: Immediate
Location: Burlingame, CAPosted: October, 2016
DESCRIPTION
Aperia Technologies is bringing to market an innovative approach to automatic tire inflation for the transportation industry. Our solution will have a significant effect on transportation companies' bottom-line as well as their environmental footprint. Aperia is a venture backed, innovative start-up that is on a path towards high growth as the industry pulls our technology onto the worldwide stage. Located in the San Francisco Bay Area, Aperia is positioned near Tesla, ATDynamics, Peloton Technologies and a myriad of other visionary transportation focused companies. With the infrastructure to support rapid innovation and the resources to attack the problem head-on, Aperia presents an exciting career opportunity.
We are seeking an experienced an experienced quality engineer conversant in all subject areas relevant to supplier and supplied material qualification. The ideal candidate will lead the improvement of existing manufacturing processes interfacing with supplier and internal engineering groups to resolve problems encountered in the supply chain and assess capability and capacity of suppliers to perform current or potential future work. May develop training materials and other resources to support improvements in supplier performance and productivity.
ESSENTIAL RESPONSIBILITIES
Project leader on various projects by representing Quality Assurance
Provide leadership for New Product Introduction at Suppliers
Lead supplier improvements in scalability, cost, and quality.
Facilitate communication and clarification of technical requirements between Suppliers and Design, Purchasing, Quality, and Manufacturing teams.
Accountable for supplier audits to ensure their ability to meet part performance, delivery, and reliability expectations.
Support Internal Audits and Process Audits
Collaborate with Design, Quality, and Manufacturing to determine the ideal performance specifications and supplier metrics.
Accountable for leading, tracking and improving supplier manufacturing process development and launch readiness for new products and design changes.
Guide suppliers in developing exceptionally robust processes and procedures to promote efficient and seamless production of high quality products.
Validate supplier corrective actions involving design and/or process changes to ensure they are robust, sustainable, and implemented for similar potential concerns across manufacturing lines and/or suppliers.
Leads and/or participates in project teams coordinating the efforts of engineers and cross functional team members to qualify and improve supplier processes.
Reduces and controls manufacturing process defects (scrap, nonconforming material, customer complaints) by leading efforts focused on identifying the primary root causes and implementing corrective and preventative actions. Develops and implements process monitoring systems by identifying critical process steps which could culminate in possible sources of manufacturing defects and devising methods to reduce process variation in order to reduce/eliminate the cause of defects.
Develops and implements product quality plans, documents and systems by creating product and quality specifications, quality plans, risk analyses, FMEAs in conjunction with other product development team members.
Exercises judgment in selecting innovative, practical methods to achieve problem resolution.
Assists developing QMS, GMP, ISO and TL16949 compliance standards and keeping up-to- date on current regulations and industry standards
Develop inspection and sampling plans
Assist in all Design review activities, Mold review activities & MRB activities
Support & Maintain CAR and SCAR system (Arena)
Performs data collection and analysis to monitor test results trends
QUALIFICATIONS
BS Degree in Industrial / Mechanical / Manufacturing Engineering or similar; plus 3-7 years of related work experience. Strong background in injection molding, stamping, casting, and machined parts a plus.
Experience in Quality Systems a plus: TS16949/PPAP/APQP/FAI processes; ISO 9001; familiarity with SPC and data analysis.
Ability to thrive in a fast paced, dynamic environment.
Ability to communicate and direct supplier activities at the management level.
Ability to define and execute a project using project management techniques.
Ability to perform Internal audits, process audits and generate audit reports
Ability to generate new Procedures, Policies & protocols
Ability to read complex mechanical drawings and perform FAI
Excellent team building skills in dealing with suppliers, peers and other functional areas.
Strong technical writing ability and an ability to explain complex issues in a concise and plain manner.
Experienced with analytical techniques commonly used to investigate component defects.
Experience out in the field doing product acceptance is a plus.
Ability to travel – approximately 25%

APPLICATION INSTRUCTIONS
If you are a talented, passionate, and ready to take on a challenging position, please submit your resume and cover letter using the link below.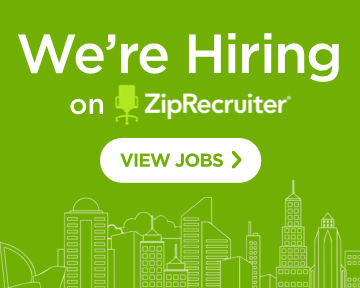 Aperia is committed to a policy of equal employment opportunity. We recruit, employ, train, compensate, and promote without regard to race, color, age, sex, ancestry, marital status, religion, national origin, disability, sexual orientation, veteran status, present or past history of mental disability, genetic information or any other classification protected by state or federal law. While Aperia has normal working conditions, extended work hours may be required to meet assignment deadlines. The physical demands required to successfully perform the essential functions of this job are typical. Reasonable accommodations may be made to enable individuals with disabilities to perform the essential functions.
BACK TO CAREERS