APERIA IS GROWING, ARE YOU?
Changing the world, one revolution at a time
Senior Mechanical Engineer
Opening: Immediate
Location: Burlingame, CAPosted: October, 2016
DESCRIPTION
Aperia Technologies is bringing to market an innovative approach to automatic tire inflation for the transportation industry. Our solution will have a significant effect on transportation companies' bottom-line as well as their environmental footprint. Aperia is a venture backed, innovative start-up that is on a path towards high growth as the industry pulls our technology onto the worldwide stage. Located in the San Francisco Bay Area, Aperia is positioned near Tesla, ATDynamics, Peloton Technologies and a myriad of other visionary transportation focused companies. With the infrastructure to support rapid innovation and the resources to attack the problem head-on, Aperia presents an exciting career opportunity.
We are a funded automotive product startup developing a fully-mechanical device which improves vehicle energy efficiency. We are seeking a rock-star lead engineer to drive the design, development and execution of one of the trucking industry's most innovative technologies.
ESSENTIAL RESPONSIBILITIES
Lead a team of engineers with outstanding fundamental engineering aptitude
Drive design engineering to achieve a flawless product launch while meeting cost, reliability, functional & manufacturability targets
Integrate development activities across release, reliability, manufacturing, and R&D functions
Lead development engineering efforts to include DFMEA's, DVP&R, and other technical documentation
Utilize DFSS methodologies throughout the design, development, validation and launch phases
Enforce sound engineering methodology and guide the team through root cause analysis activities
Ensure rapid and aggressive resolution of development challenges, and explore new technology when necessary
Lead design reviews & creation and execution of design finalization checklists
QUALIFICATIONS
Minimum of 10 years experience in mechanical engineering of high volume consumer, automotive, or military projects, preferably at the OEM or Tier 1 supplier level
In-depth technical experience with mechanical product utilized in external vehicle applications
Minimum of 5 years of successful experience in a leadership role through a minimum of 2 complete product lifecycles, concept to launch; demonstrated ability to motivate and inspire high performance with measurable results in extreme environments with significant technical challenges
Portfolio of personal engineering feats and/or accomplishments that demonstrate exceptional technical ingenuity and the ability to execute novel concepts through to manufacturing production
Strong preference for experience (>1 product lifecycle) in executing automotive product development of functionally complex systems with aggressive reliability targets
Proven ability in cross-disciplinary leadership and collaboration in executing development of complex mechanical systems
Proficiency in Solidworks 2009 or later is highly preferred
Minimum BSME from an accredited engineering institution

APPLICATION INSTRUCTIONS
If you are a talented, passionate, and ready to take on a challenging position, please submit your resume and cover letter using the link below.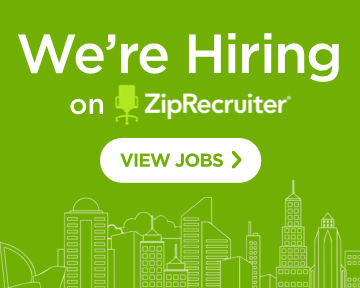 Aperia is committed to a policy of equal employment opportunity. We recruit, employ, train, compensate, and promote without regard to race, color, age, sex, ancestry, marital status, religion, national origin, disability, sexual orientation, veteran status, present or past history of mental disability, genetic information or any other classification protected by state or federal law. While Aperia has normal working conditions, extended work hours may be required to meet assignment deadlines. The physical demands required to successfully perform the essential functions of this job are typical. Reasonable accommodations may be made to enable individuals with disabilities to perform the essential functions.
BACK TO CAREERS