APERIA IS GROWING, ARE YOU?
Changing the world, one revolution at a time
Senior Document Control Analyst
Opening: Immediate
Location: Burlingame, CAPosted: October, 2016
DESCRIPTION
Aperia Technologies is bringing to market an innovative approach to automatic tire inflation for the transportation industry. Our solution will have a significant effect on transportation companies' bottom-line as well as their environmental footprint. Aperia is a venture backed, innovative start-up that is on a path towards high growth as the industry pulls our technology onto the worldwide stage. Located in the San Francisco Bay Area, Aperia is positioned near Tesla, ATDynamics, Peloton Technologies and a myriad of other visionary transportation focused companies. With the infrastructure to support rapid innovation and the resources to attack the problem head-on, Aperia presents an exciting career opportunity.
Plans, organizes, and implements systems for efficient document processing of all communications, supplier documents, design documents, construction documents or other internal or external documents. Coordinates the flow of documents between project operations, engineering disciplines, construction team, or other department groups.
ESSENTIAL RESPONSIBILITIES
Implements document/data management solutions with a primary focus on document control and records management.
Administers data/document management applications.
Processes one or more document types through all procedural steps in accordance with well-defined procedures and guidelines.
Ensures that pre-established document control requirements (e.g., document numbering system; how many and which signatures will be required for certain approvals, etc.) are satisfactorily met throughout the duration of the project.
Receives, tracks, and monitors documents using standard document management programs to register documents, maintain databases, and produces logs, transmittals, and other reports as required.
Enters data and produces reports using other standard office automation or department-specific computer applications. Initiates and replies to routine correspondence related to area of responsibility.
Train employees on Arena.
Provides assistance to users in capturing and locating electronic information.
Maintains Bill of Materials accuracy and compliance with ECO process.
Oversees transfer and integration of BOMs with Contract Manufacturers and other External Partners.
May revise system or schedule as required to ensure timely approvals and distribution.
Manages ECO review, signature approval, and release of supplier and internally produced documents.
Verifies retention requirements, arranges document cataloging, packing, and long-term storage or disposal of appropriate documents at time of closeout.
Assignments will require a working knowledge of Arena.
QUALIFICATIONS
BS degree or equivalent and 8-10 years of relevant work experience, including 3-5 years of prior document control experience.
Preferred experience in Arena PDM.
Good written and oral communication, organizational, and interpersonal skills, as well as a demonstrated ability to interact effectively with project personnel and management.
Proficient keyboard skills and a working knowledge of MS Windows and related word processing, spreadsheet, and database software is required.

APPLICATION INSTRUCTIONS
If you are a talented, passionate, and ready to take on a challenging position, please submit your resume and cover letter using the link below.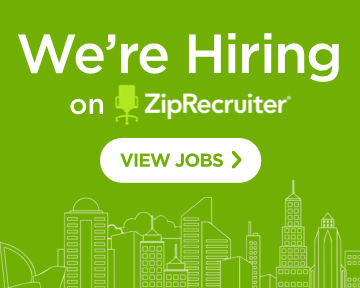 Aperia is committed to a policy of equal employment opportunity. We recruit, employ, train, compensate, and promote without regard to race, color, age, sex, ancestry, marital status, religion, national origin, disability, sexual orientation, veteran status, present or past history of mental disability, genetic information or any other classification protected by state or federal law. While Aperia has normal working conditions, extended work hours may be required to meet assignment deadlines. The physical demands required to successfully perform the essential functions of this job are typical. Reasonable accommodations may be made to enable individuals with disabilities to perform the essential functions.
BACK TO CAREERS