APERIA IS GROWING, ARE YOU?
Changing the world, one revolution at a time
Electro-Mechanical Technician
Opening: Immediate
Location: Burlingame, CAPosted: April, 2016
DESCRIPTION
We are in search of an experienced Electro-Mechanical Technician (ideally with PLC experience) to join our team to help design, build, test, and troubleshoot custom built production equipment. You are hands-on and enjoy a challenge in a fast-paced startup environment.
RESPONSIBILITIES
Responsible for the creation of pneumatic and electrical schematics as well as wiring diagrams.
Responsible for the direct assembly and wiring of control boxes for custom production fixtures.
Responsible for assembling fabricated and purchased parts using assembly drawings and parts lists.
Documentation of mechanical and electrical alterations and additions during build and debug.
Work with the mechanical and controls engineers to ensure proper machine functionality.
Perform various non-repetitive mechanical assembly functions and electrical wiring using hand or power tools.
Provide timely and detailed status updates.
Quality – Ensure standards are maintained in a process driven environment.
REQUIRED SKILLS
High School graduate or equivalent combination of education and experience to perform at this level.
A minimum of 4 years of direct related experience.
Good mechanical, electrical and organization skills.
Ability to create, read, and interpret assembly drawings and electrical schematics / wiring diagrams.
Previous experience with machine assembly and commissioning in automation industry.
General knowledge of custom automation equipment.
Strong electrical background, blueprint reading, previous machine shop experience.
MS Office 2013 (Excel, Word, Outlook) and general computer literacy.
Excellent written and oral communication skills.
Must be a self-starter, team player, work well with others and have a positive attitude.
Must be a creative thinker, results oriented, focused, and attentive to detail and accuracy.
REQUIRED SKILLS
Must be a creative thinker, results oriented, focused, and attentive to detail and accuracy.
PLC controls system knowledge is a plus (Opto22 experience a double plus!)
APPLICATION INSTRUCTIONS
If you are a talented, passionate, and ready to take on a challenging position, please submit your resume and cover letter using the link below.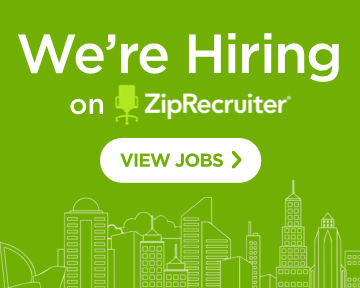 Aperia is committed to a policy of equal employment opportunity. We recruit, employ, train, compensate, and promote without regard to race, color, age, sex, ancestry, marital status, religion, national origin, disability, sexual orientation, veteran status, present or past history of mental disability, genetic information or any other classification protected by state or federal law. While Aperia has normal working conditions, extended work hours may be required to meet assignment deadlines. The physical demands required to successfully perform the essential functions of this job are typical. Reasonable accommodations may be made to enable individuals with disabilities to perform the essential functions.
BACK TO CAREERS