APERIA IS GROWING, ARE YOU?
Changing the world, one revolution at a time
Logistics Specialist
Opening: Immediate
Location: Burlingame, CAPosted: December, 2015
DESCRIPTION
Aperia is seeking to hire a highly motivated Logistics Specialist. The ideal candidate will be responsible for various logistics and inventory management functions. We are looking for someone who is hard-working, dependable, follows directions, and can adapt to a fast-paced environment.
ESSENTIAL RESPONSIBILITIES
Responsible for inventory management to ensure no discrepancy between system and physical.
Manage component, sampled parts, archived samples and finished goods inventories across multiple locations using enterprise software.
Prepare detailed reports on inventory status for presentation.
Perform all shipping and receiving operations.
Maintain shipping logs and prepare detailed reports of incoming and outgoing shipments.
Coordinate shipping and receiving via courier service and major carriers both internationally and domestically.
Daily inventory management including system receiving, random checking physical inventory, monthly inventory audit, inventory file comparison with remote warehouse, and resolving inventory issue if there is any discrepancy.
Monitor daily delivery report alerts from carriers to ensure shipments are on track to meet expected delivery dates for inbound and outbound shipments.
Contact carriers to resolve any red flag shipments and be able to quantify and qualify issues to address it to upper management.
Responsible for logging and following up with carriers for damaged and lost product claims to ensure reimbursement is issued.
Maintain monthly freight reporting and conduct freight bill audits to measure freight spend by carrier and service level.
Track and maintain monthly delivery report for on time and complete (OT&C) shipments activity to measure carrier performance.
The position may require additional duties not specified which can include but is not limited to general clerical duties.
Any other duties assigned by the manager.
QUALIFICATIONS
3+ years' experience in an operations environment
Superb organizational skills
Strong verbal and written communication skills
Capable of lifting and carrying 40 pounds, standing for extended periods
Interest in working in a fast-paced startup environment with cross-functional teams Aperia Technologies
Knowledge of UPS, FedEx and freight forwarders for domestic and International shipments as well as LTL & FTL carriers.
The role requires planning skills to work across functional teams to set up logistics and ensure flawless execution to customers.
Ability to manage, understand and set goals for 3PL partners to improve existing business model efficiencies, increase output and reduce cost.
The candidate must be proficient in Microsoft Office, specifically in Excel and Word, in order to create pivot tables, graphs and summary reports.
Customer service experience (not required but would be a plus).

APPLICATION INSTRUCTIONS
If you are a talented, passionate, and ready to take on a challenging position, please submit your resume and cover letter using the link below.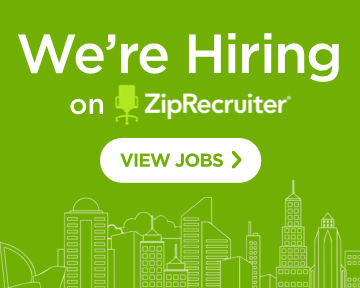 Aperia is committed to a policy of equal employment opportunity. We recruit, employ, train, compensate, and promote without regard to race, color, age, sex, ancestry, marital status, religion, national origin, disability, sexual orientation, veteran status, present or past history of mental disability, genetic information or any other classification protected by state or federal law. While Aperia has normal working conditions, extended work hours may be required to meet assignment deadlines. The physical demands required to successfully perform the essential functions of this job are typical. Reasonable accommodations may be made to enable individuals with disabilities to perform the essential functions.
BACK TO CAREERS