APERIA IS GROWING, ARE YOU?
Changing the world, one revolution at a time
Sr. Mechanical Engineer – Manufacturing Development
Opening: Immediate
Location: Burlingame, CAPosted: December, 2015
DESCRIPTION
We are a venture funded automotive product start-up developing a mechanical device which improves vehicle energy efficiency. We are seeking an experienced Sr. Mechanical / Manufacturing Engineer to lead the development, implementation and qualification of a highly efficient production line. The ideal candidate should have a degree in Mechanical engineering and 4-10 years of experience as a Mechanical / Manufacturing Engineer in both high-tech and manufacturing environments.
ESSENTIAL RESPONSIBILITIES
Responsible for the development and qualification of a complete production line for a startup product, to be built at a domestic contract manufacturer (CM) partner. Work closely with CM and internal engineering resources to identify, scope, develop, manage and implement all required assembly and test equipment and processes to exceed quality and production rate goals, within budget and timeline constraints. Develop assembly line qualification requirements (strong PPAP knowledge preferred), and manage CM partner toward on-time completion of equipment and build qualification.
Work with engineers to establish product inspection and test standards to ensure contract manufacturing partners are compliant and executing to the plan.
Engage in root cause analysis and corrective action process with suppliers on low-yield processes and quality escapes. Work cross-functionally with other supplier management and manufacturing personnel, engineering, and material management to resolve suppliers' quality issues during startup and ramp. Develop strategies for process qualification with minimal direction. Considers SQC techniques, periodic review etc.
Drive on-going process improvement activities (i.e. Kaizen, Six Sigma) with design engineering, process engineering & customer service teams and contract manufacturing partner(s). Use of continuous improvement, quality tools, and statistical process control methodologies.
Be partner to R&D, evaluate and advise on design for manufacturability and quality on new products and product changes. Interface with product development teams to capture product requirements, risk data, critical/significant characteristics, testing requirements, and assembly requirements. Develop PFMEA's and work instructions where needed. Ensure the right quality and regulatory requirements and specifications are called out on drawings, purchase orders, and, as required, contracts before transmission to suppliers
Ability to resolve problems of diverse scope and complexity where analysis of data requires evaluation of identifiable factors.
Support development of an effective QMS (quality management system) with quality, product marketing and design engineers; create and update product quality documentation as necessary.
QUALIFICATIONS
Bachelor's degree in an engineering field (ME or IE, preferred).
4-10 years of experience as a Manufacturing Engineer in both high-tech and manufacturing environments.
Experience developing complex assembly processes which produce high yield
Experience developing custom semi-automated manufacturing systems for production rate improvement
Demonstrated success co-developing assembly operations with contract manufacturing partners
Experience as supplier quality engineer is a plus.
Experience in working with plant manufacturing processes, material & production control, and material specifications is a plus
Automotive industry experience is a plus.
Hands-on with the ability to work individually and as part of a team.
Must be customer-centric, goal-oriented, self-directed and have the ability to handle multiple responsibilities simultaneously with an unwavering dedication to operational excellence
Must be comfortable working in a dynamic and fast paced environment and demonstrate consideration of the bigger picture when identifying solutions
Strong technical, analytical and problem-solving skills
Understand and apply reliability methods and quality sampling methodologies
Focus on designing and implementing tooling for volume manufacturing.
Excellent verbal and written communication skills
Strong understanding of business unit function and cross group dependencies/relationships.

APPLICATION INSTRUCTIONS
If you are a talented, passionate, and ready to take on a challenging position, please submit your resume and cover letter using the link below.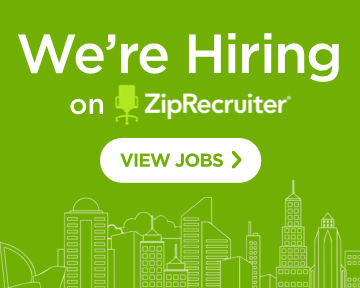 Aperia is committed to a policy of equal employment opportunity. We recruit, employ, train, compensate, and promote without regard to race, color, age, sex, ancestry, marital status, religion, national origin, disability, sexual orientation, veteran status, present or past history of mental disability, genetic information or any other classification protected by state or federal law. While Aperia has normal working conditions, extended work hours may be required to meet assignment deadlines. The physical demands required to successfully perform the essential functions of this job are typical. Reasonable accommodations may be made to enable individuals with disabilities to perform the essential functions.
BACK TO CAREERS