APERIA IS GROWING, ARE YOU?
Changing the world, one revolution at a time
Sr. Mechanical Design Engineer – New Product Development
Opening: Immediate
Location: Burlingame, CAPosted: October, 2015
DESCRIPTION
Aperia Technologies is solving hard engineering problems in the vehicle efficiency space. We are looking for a seasoned Mechanical Engineer to join our team, to apply a mastery of engineering analysis, mechanical design, and volume production methods to develop amazing products. Working at Aperia, expect to stretch your problem solving skills daily; you will regularly solve technical challenges which require a highly developed mix of theoretical know-how, strategic thinking, and hands-on engineering. If you are a talented engineer and team-player with a knack for taking ideas from napkin to high-volume production, you have come to the right place.
ESSENTIAL RESPONSIBILITIES
Own the development and production launch of a wide array of mechanical components and subsystems
Work with Product Marketing to define and select product improvements and feature expansions for implementation
Utilize CAD and analytical tools such as FEA (Solidworks simulation), numerical modeling, reliability modeling, and statistical analysis to ensure design quality
Apply strong DFM skills to achieve excellent high volume part quality and low cost for injection molded, die cast, stamped, and screw machined components
Manage subsystem R&D testing and validation activities for your product, utilizing both internal and external testing resources
Develop technical specifications and engineering requirements, apply risk reduction methodology to ensure product quality (DFMEA, Fault Tree, P-diagrams, etc)
Create production drawings and manage relevant production qualification (PPAP) activities
Work with the manufacturing team to develop and optimize production processes and equipment
QUALIFICATIONS
Minimum 5 years of experience and at least one full program cycle (concept to production launch) designing high volume consumer, automotive, or military products
Strong knowledge of platings/coatings, design for vibration, bolted joints, and general machine design
In-depth technical experience with high volume production processes
Portfolio that demonstrates exceptional technical ingenuity, and the ability to execute the design of novel concepts through to manufacturing production
Strong preference for experience (>1 product lifecycle) developing functionally complex systems with aggressive quality and cost targets
Proven ability in cross-disciplinary leadership and collaboration
Strong proficiency in Solidworks 2012 or later is required
Minimum BSME from an accredited engineering institution preferred

APPLICATION INSTRUCTIONS
If you are a talented, passionate, and ready to take on a challenging position, please submit your resume and cover letter using the link below.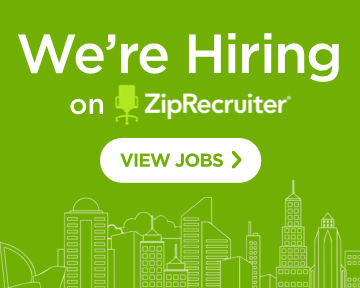 Aperia is committed to a policy of equal employment opportunity. We recruit, employ, train, compensate, and promote without regard to race, color, age, sex, ancestry, marital status, religion, national origin, disability, sexual orientation, veteran status, present or past history of mental disability, genetic information or any other classification protected by state or federal law. While Aperia has normal working conditions, extended work hours may be required to meet assignment deadlines. The physical demands required to successfully perform the essential functions of this job are typical. Reasonable accommodations may be made to enable individuals with disabilities to perform the essential functions.
BACK TO CAREERS