<!—Director of Customer Experience-->
APERIA IS GROWING, ARE YOU?
Changing the world, one revolution at a time
Director of Customer Experience
Opening: Immediate
Location: Burlingame, CAPosted: August, 2015
DESCRIPTION
Aperia Technologies is bringing to market an innovative automatic tire inflation technology for the transportation industry. Our solution will have a significant effect on transportation companies' bottom-line as well as their environmental footprint. Aperia is a venture backed, innovative start-up that is on a path towards high growth as the industry pulls our technology onto the worldwide stage. Located in the San Francisco Bay Area, Aperia is positioned near Tesla, ATDynamics, Peloton Technologies and a myriad of other visionary transportation focused companies. With the infrastructure to support rapid innovation and the resources to attack the problem head-on, Aperia presents an exciting career opportunity.
We are a venture funded automotive product start-up developing a mechanical device which improves vehicle energy efficiency. We are seeking an experienced Director of Customer Experience to identify and implement strategies to leverage ongoing, superior customer experiences. The Director will support and partner closely with the Sales team to ensure they have the resources needed to acquire and retain customers by providing superior, front-line customer service and resolving customer inquiries quickly and efficiently. The Director will develop, update, and deliver trainings and collateral to sustain superior customer service practices and manage and coach a team of field service engineers.
RESPONSIBILITIES
Lead initiatives and develop and implement strategies to ensure the delivery of a quality and superior customer experience.
Oversee the customer service operation, create, evaluate, and update processes and procedures to increase productivity and service levels, and lead a customer-centric company-wide culture.
Provide high-quality customer service by working quickly and efficiently to resolve all customer inquiries.
Create and distribute trainings, training materials, and other collateral to support a superior customer experience.
Partner closely with and support the Sales team by identifying and eliminating roadblocks that do not aid in the acquisition or retention of customers.
Identify, analyze, and resolve root cause barriers in a timely manner.
Develop, analyze, and report on metrics to assess customer satisfaction and improve the customer experience.
Manage and coach direct reports and provide ongoing performance management to maximize their success.

REQUIREMENTS
Bachelor's degree; preferably in Engineering
Minimum of seven (7) years of relevant technical customer service experience; preferably in clean tech or start-up
Passion for leading and delivering superior customer service
Keen ability to exercise sound judgement and independently make decisions and solve problems
Strong people management and leadership experience
Ability to multi-task and navigate in a fast-paced start-up environment
Superior written and oral communication skills
Ability to develop and analyze metrics and implement solutions
Willingness to travel as needed

WHY WE'RE A GREAT PLACE TO WORK
Weekly team lunches
Monthly reimbursements for cell phone, internet, and public transportation
Option for 100% covered medical and dental insurance
A fun, collaborative, and passionate team
Team outings
Well-stocked kitchen
Environmentally friendly culture and product

APPLICATION INSTRUCTIONS
If you are a talented, passionate, and ready to take on a challenging position, please submit your resume and cover letter using the link below.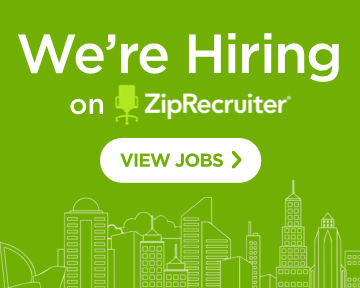 Aperia is committed to a policy of equal employment opportunity. We recruit, employ, train, compensate, and promote without regard to race, color, age, sex, ancestry, marital status, religion, national origin, disability, sexual orientation, veteran status, present or past history of mental disability, genetic information or any other classification protected by state or federal law. While Aperia has normal working conditions, extended work hours may be required to meet assignment deadlines. The physical demands required to successfully perform the essential functions of this job are typical. Reasonable accommodations may be made to enable individuals with disabilities to perform the essential functions.
BACK TO CAREERS