APERIA IS GROWING, ARE YOU?
Changing the world, one revolution at a time
Senior R&D/Test Engineer
Opening: Immediate
Location: Burlingame, CAPosted: May, 2015
DESCRIPTION
Aperia Technologies is bringing to market an innovative approach to automatic tire inflation for the transportation industry. Our solution will have a significant effect on transportation companies' bottom-line as well as their environmental footprint. Aperia is a venture backed, innovative start-up that is on a path towards high growth as the industry pulls our technology onto the worldwide stage. Located in the San Francisco Bay Area, Aperia is positioned near Tesla, ATDynamics, Peloton Technologies and a myriad of other visionary transportation focused companies. With the infrastructure to support rapid innovation and the resources to attack the problem head-on, Aperia presents an exciting career opportunity.
We are a venture funded automotive product start-up developing a mechanical device which improves vehicle energy efficiency. We are seeking an experienced Senior R&D/Testing Engineer to support the development team in specifying and executing reliability improvement and validation tests, while maintaining and refining fixtures, instrumentation, and lab equipment.
ESSENTIAL RESPONSIBILITIES
Manage engineering and validation testing, at both internal and external test labs
Specify and procure fixtures, test equipment and instrumentation as needed to support test requirements
Write Labview VI's and develop control algorithm's to support specific testing needs
Design and implement controls systems to work with actuators, sensors, and pneumatic circuits
Assist engineering with specifying tests to support reliability improvement and root cause analysis activities
Work with the design team to analyze and resolve issues arising from reliability and validation testing
Work with and instruct lab technicians on test setup and execution
Perform statistical analysis of product reliability from test results
Maintain a comprehensive database of test results and supporting information
Create and maintain test documentation, including work instructions and electronic and pneumatic schematics
QUALIFICATIONS
Degree in Mechanical or Mechatronics engineering preferred
2 to 5 years of experience in a testing environment
High level of mechanical aptitude
LABVIEW expertise required
High level of controls and mechatronics capability
Proficient with statistical analysis as it applies to reliability engineering
Able to plan and execute Lifecycle tests at the subsystem / component level
Proficient at Root Cause Analysis
Strong technical, analytical and problem-solving skills
Excellent verbal and written communication skills

APPLICATION INSTRUCTIONS
If you are a talented, passionate, and ready to take on a challenging position, please submit your resume and cover letter using the link below.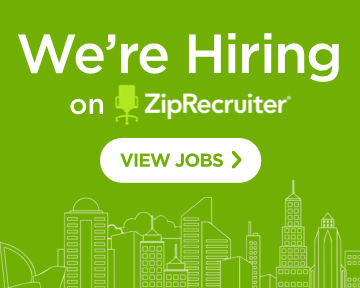 Aperia is committed to a policy of equal employment opportunity. We recruit, employ, train, compensate, and promote without regard to race, color, age, sex, ancestry, marital status, religion, national origin, disability, sexual orientation, veteran status, present or past history of mental disability, genetic information or any other classification protected by state or federal law. While Aperia has normal working conditions, extended work hours may be required to meet assignment deadlines. The physical demands required to successfully perform the essential functions of this job are typical. Reasonable accommodations may be made to enable individuals with disabilities to perform the essential functions.
BACK TO CAREERS